Black Pest Branding Refresh
Updated Logo, Mascot & Website
As Nicole Carpenter took over what became the area's only female-run pest control company, she knew the importance of the company's 80 years of history and service, but also knew the brand needed a refresh.  Their loyal customer base was familiar with their branding, so refreshing the brand while keeping the history would be a challenge.     The newly redrawn mascot— now renamed "Lily" — was first introduced on a friendly, modern website.
New Television Campaign With Live Action & Animation
Once the logo and web were addressed, we realized what a powerful "spokesfrog" Lily could be. Collaborating with the artists at Joanne Hock Films, we conceptualized and produced a series of TV commercials combining an animated Lily with Black Pest's star technician in live action. We were happy to learn that Lily is a southern girl, emphasizing the company's long history in the Charlotte area.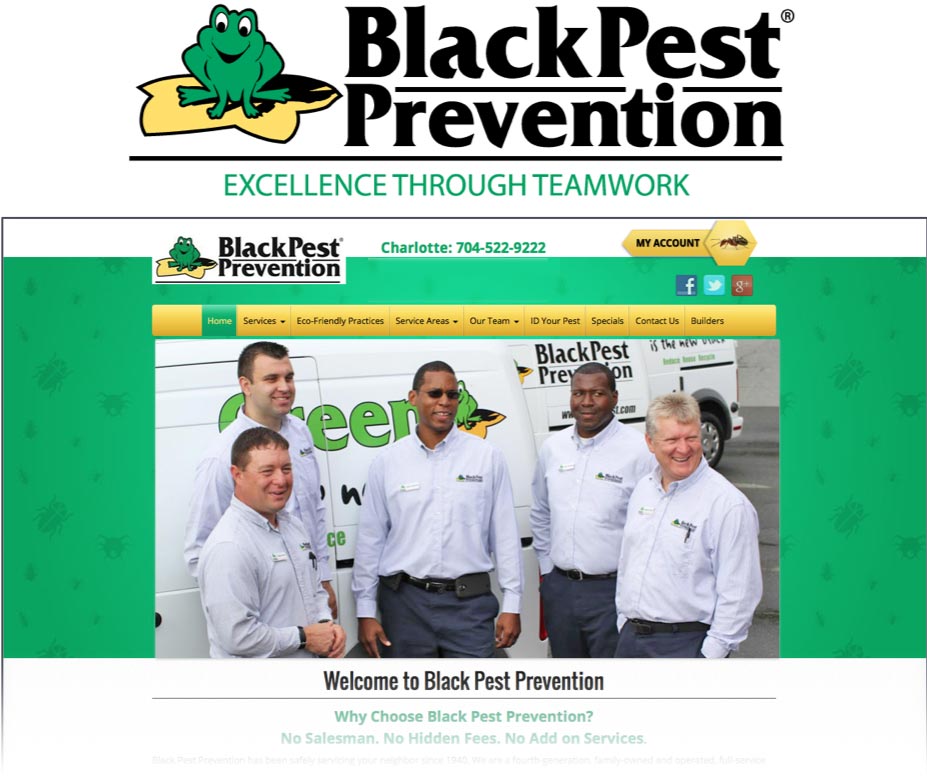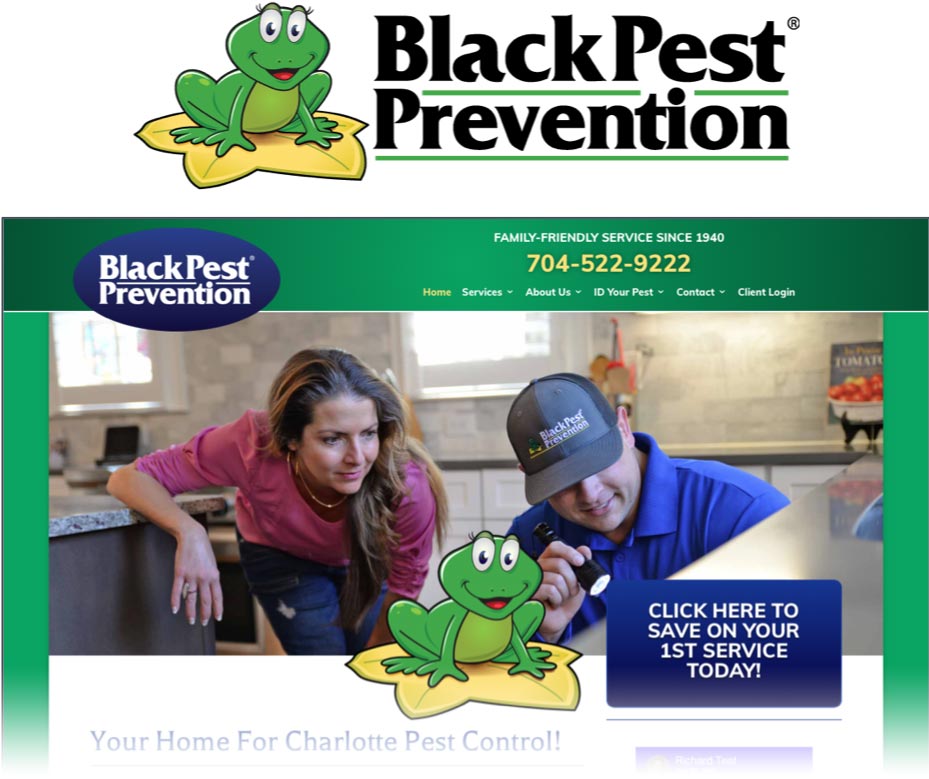 :30 General Pest Prevention
Greenspon Advertising is an agency based in Charlotte, North Carolina serving select clients throughout the U.S. and Canada. For over twenty years, we've provided strategies that build and sustain brands efficiently and effectively.