"Termidor" Branded Promotional Video
Black Pest Prevention uses a termite treatment system that is unique in the Charlotte area. By leveraging existing manufacturer promotional material with the addition of Black Pest identity, we were able to create a powerful differentiation from competitors within a tight budget.
Seasonal Digital Advertising Campaign
Black Pest came to us with a couple of important assets are already in place. The cheerful cartoon BP Frog adorns their vehicles and existing marketing materials. We've taken advantage of his friendly face to create digital advertising that's anything but typical for the industry.
We're also lucky to have Black Pest President Nicole Carpenter as the public face of Black Pest. Her interaction with local radio personalities like WLNK's Ramona and WSOC's Tanner makes an impact with the female demographic that's often ignored in this market segment.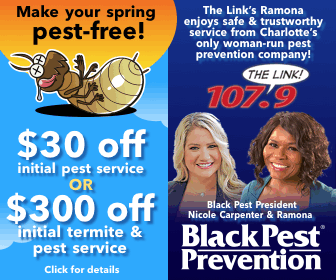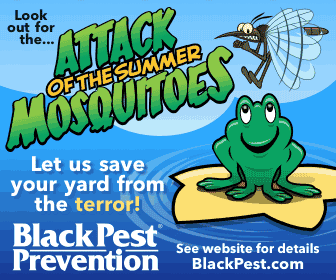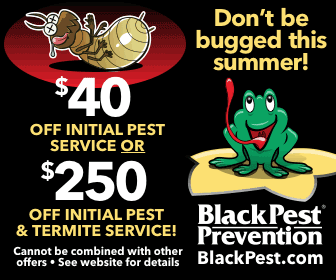 Greenspon Advertising is an agency based in Charlotte, North Carolina serving select clients throughout the U.S. and Canada. For over twenty years, we've provided strategies that build and sustain brands efficiently and effectively.