Distributor Dealer Portal Site
Northeastern Supply is one of nation's largest distributors of contractor products– HVAC, plumbing and electrical. This website allows them to control co-op funded advertising, directing it to their American Standard Heating & AirConditioning dealer network in Virginia, Maryland and other mid-atlantic states.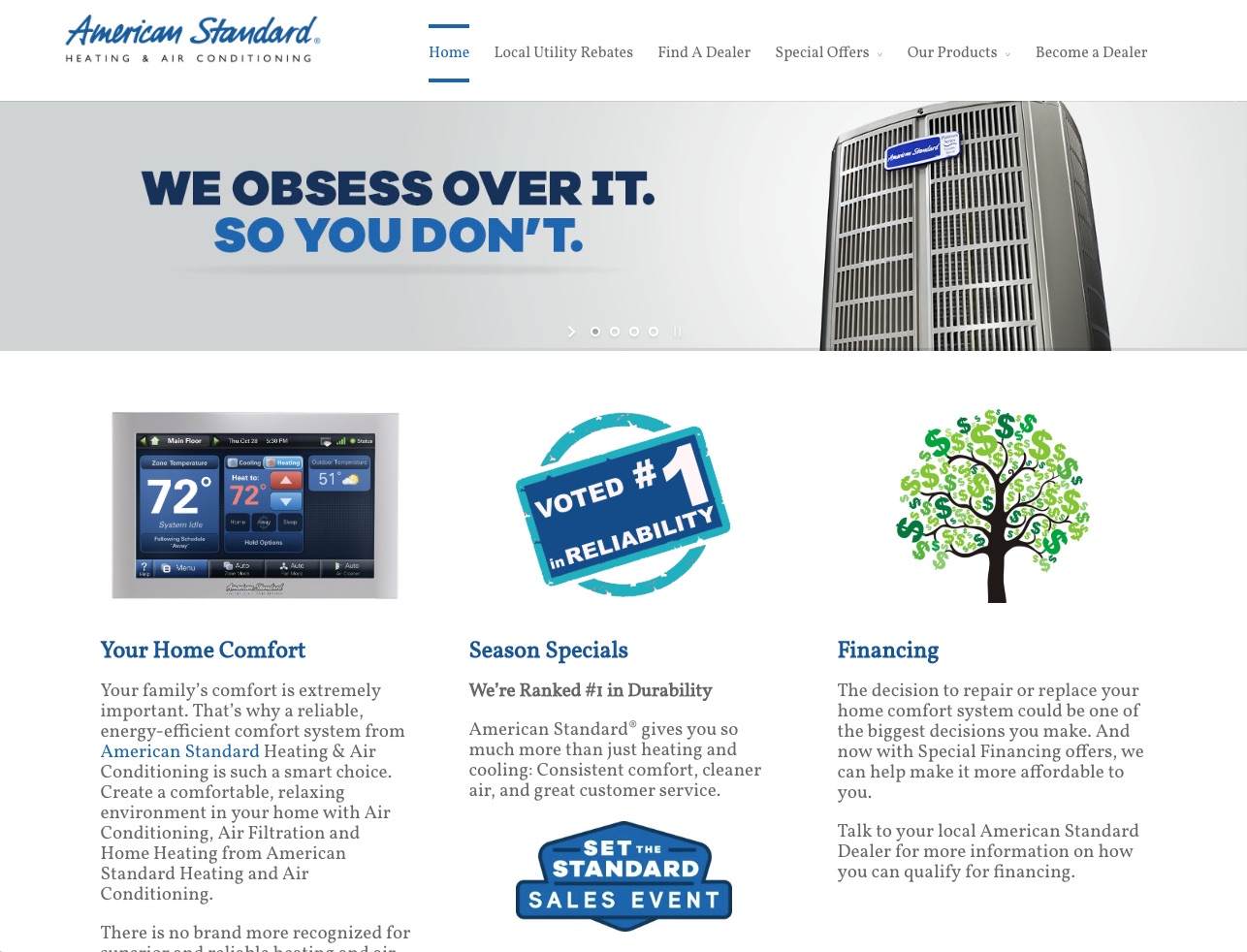 Greenspon Advertising is an agency based in Charlotte, North Carolina serving select clients throughout the U.S. and Canada. For over twenty years, we've provided strategies that build and sustain brands efficiently and effectively.