Introductory Campaign
No Bull Mattress is a newly-minted chain of mattress retailers based in Charleston, SC. Their name and mascot are symbolic of their business philosophy– high quality products at value-oriented prices, without much of the typical mattress-store hype and sales structure.
Their television and radio play off of this differentiation to humorous effect, and reveal owner John Madden's natural talent as the company's spokesperson.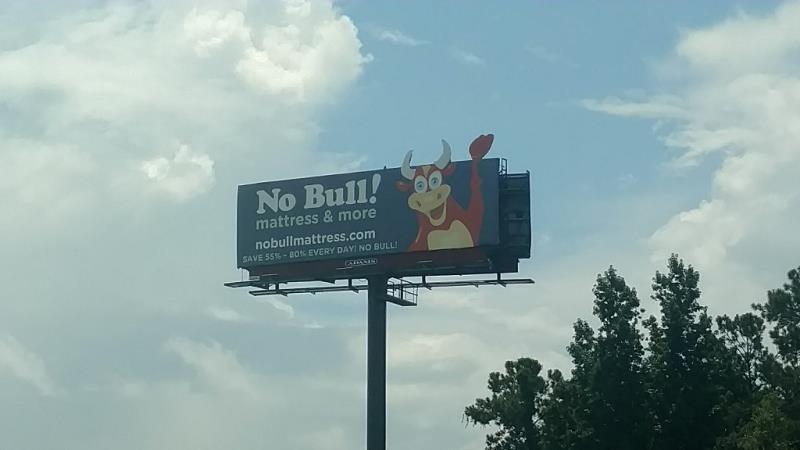 Greenspon Advertising is a full-service firm based in Charlotte, North Carolina that serves select clients throughout the U.S. and Canada. Since 2005, we've provided strategies that build and sustain brands efficiently and effectively.