LASIK Print Advertising, Radio & Television
Here are a few examples from our sustained campaign promoting Horizon Eye Care's expanded, cutting-edge LASIK services.
For the print ad, we highlighted their partnership with the Carolina Panthers, using key Panther players who had the LASIK surgery, Starting with a photo shoot with each player, a composite layered ad was created. Note the extensive detail of the Panther eyes on each player. This ad was so well received, it became 10 foot posters inside Panther stadium!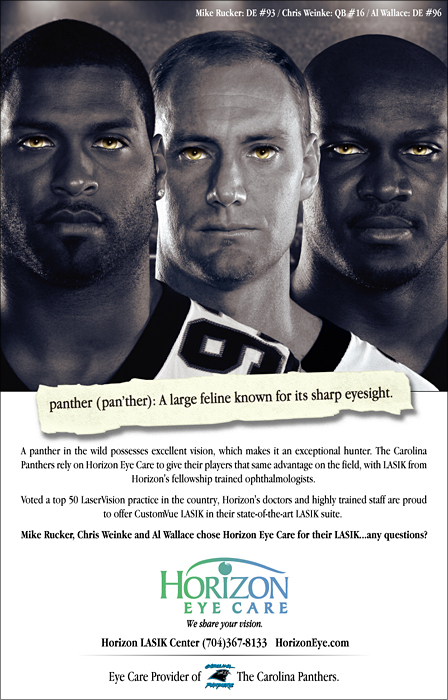 Greenspon Advertising is an agency based in Charlotte, North Carolina serving select clients throughout the U.S. and Canada. For over twenty years, we've provided strategies that build and sustain brands efficiently and effectively.